Figures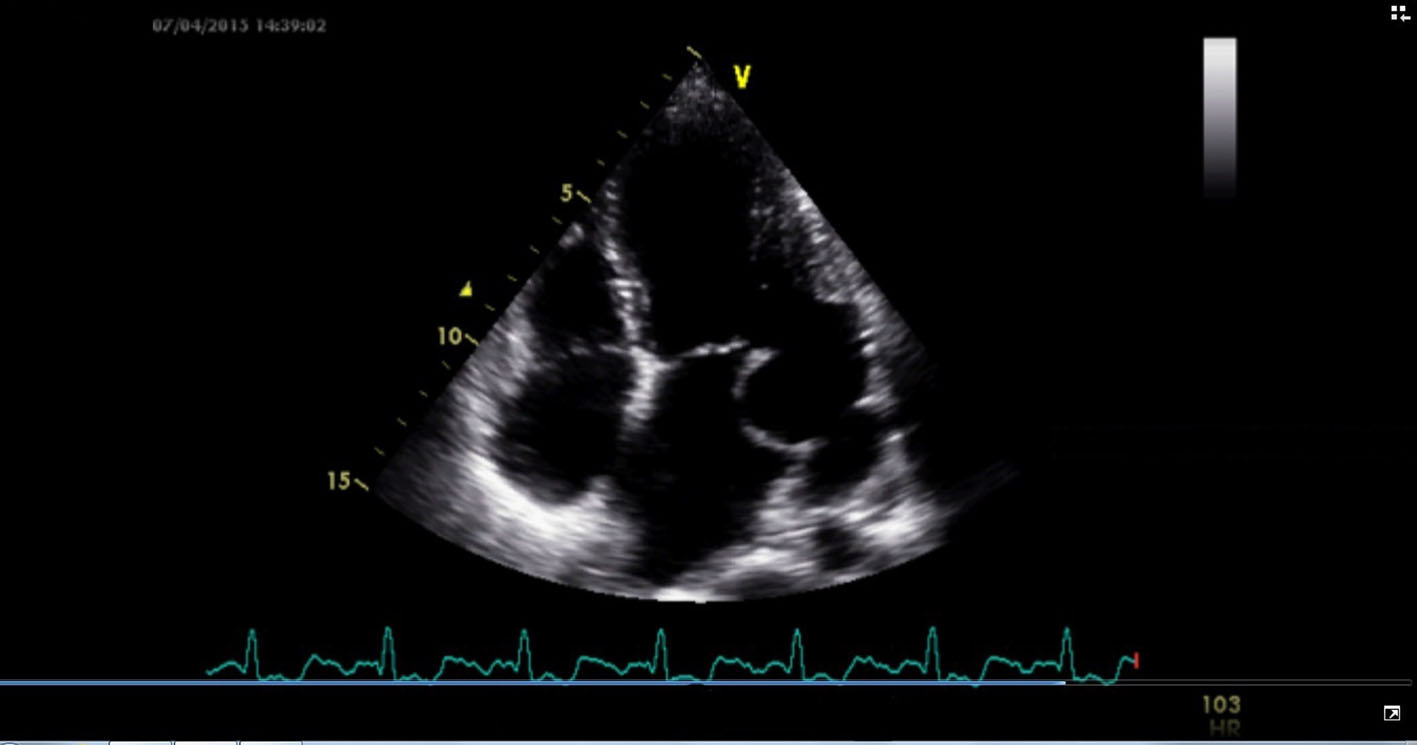 Figure 1. Transthoracic echocardiography in apical four-chamber view showing submitral aneurysm in the posterolateral wall of the left ventricle.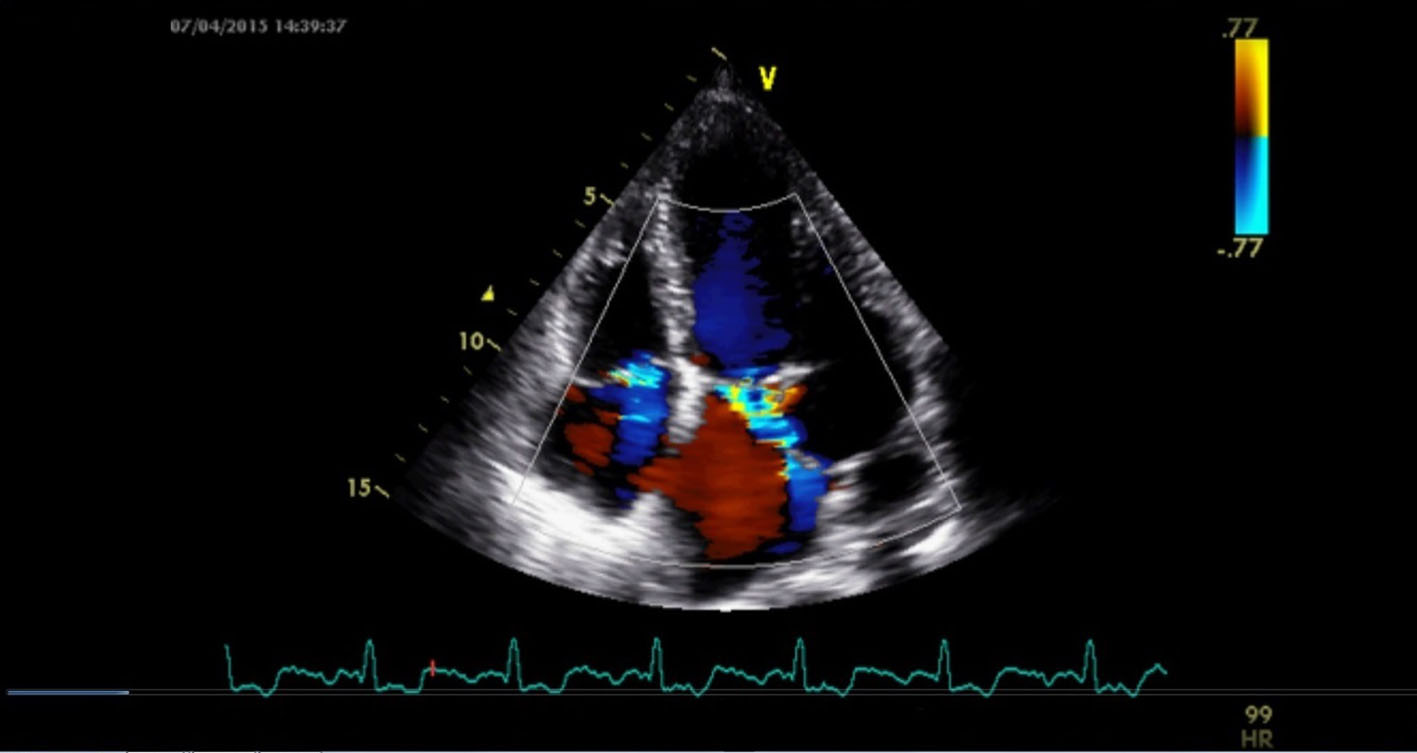 Figure 2. Color Doppler showed severe MR with an eccentric jet with severe tricuspid regurgitation.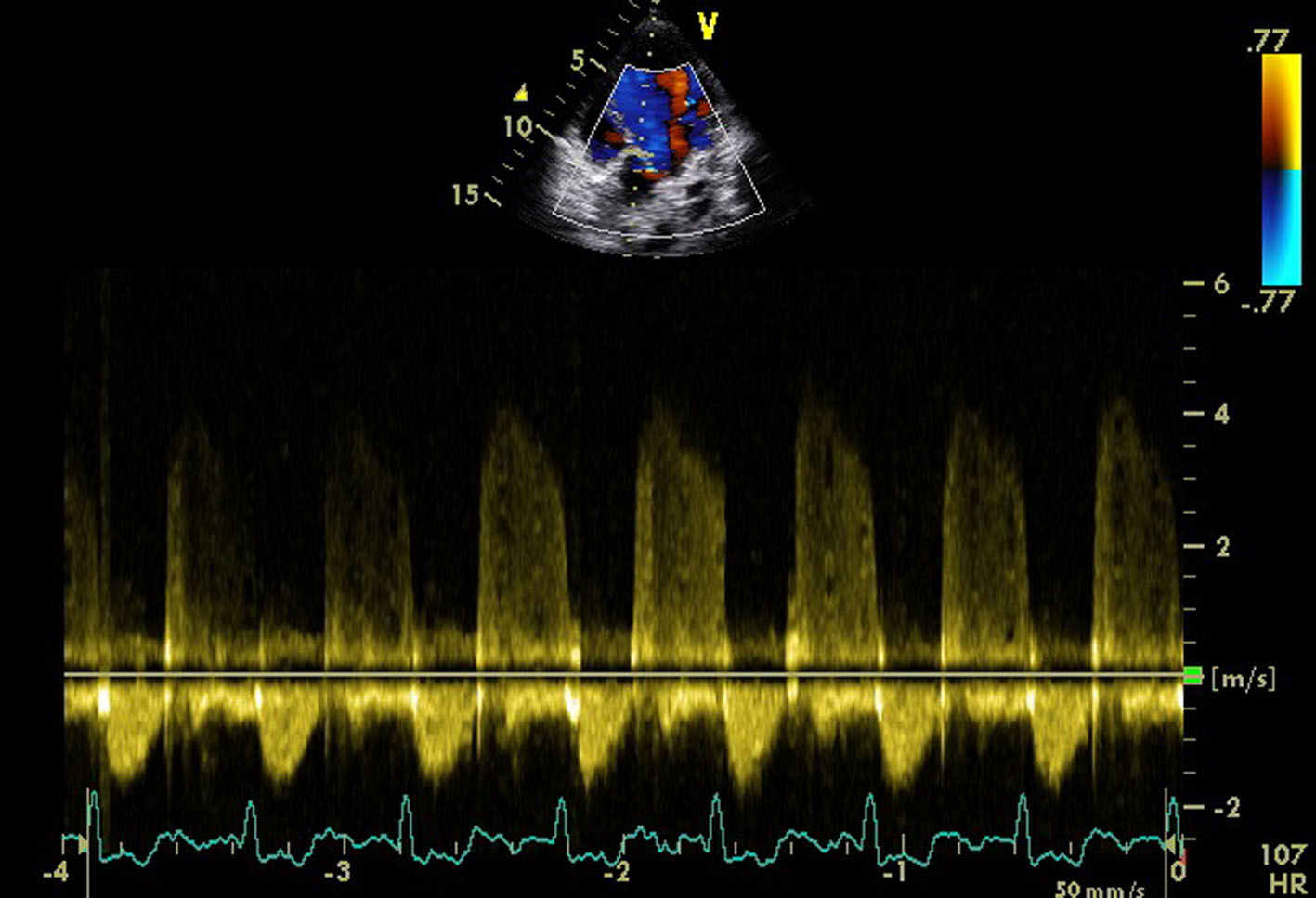 Figure 3. Color Doppler in apical five-chamber view showed mild aortic regurgitation.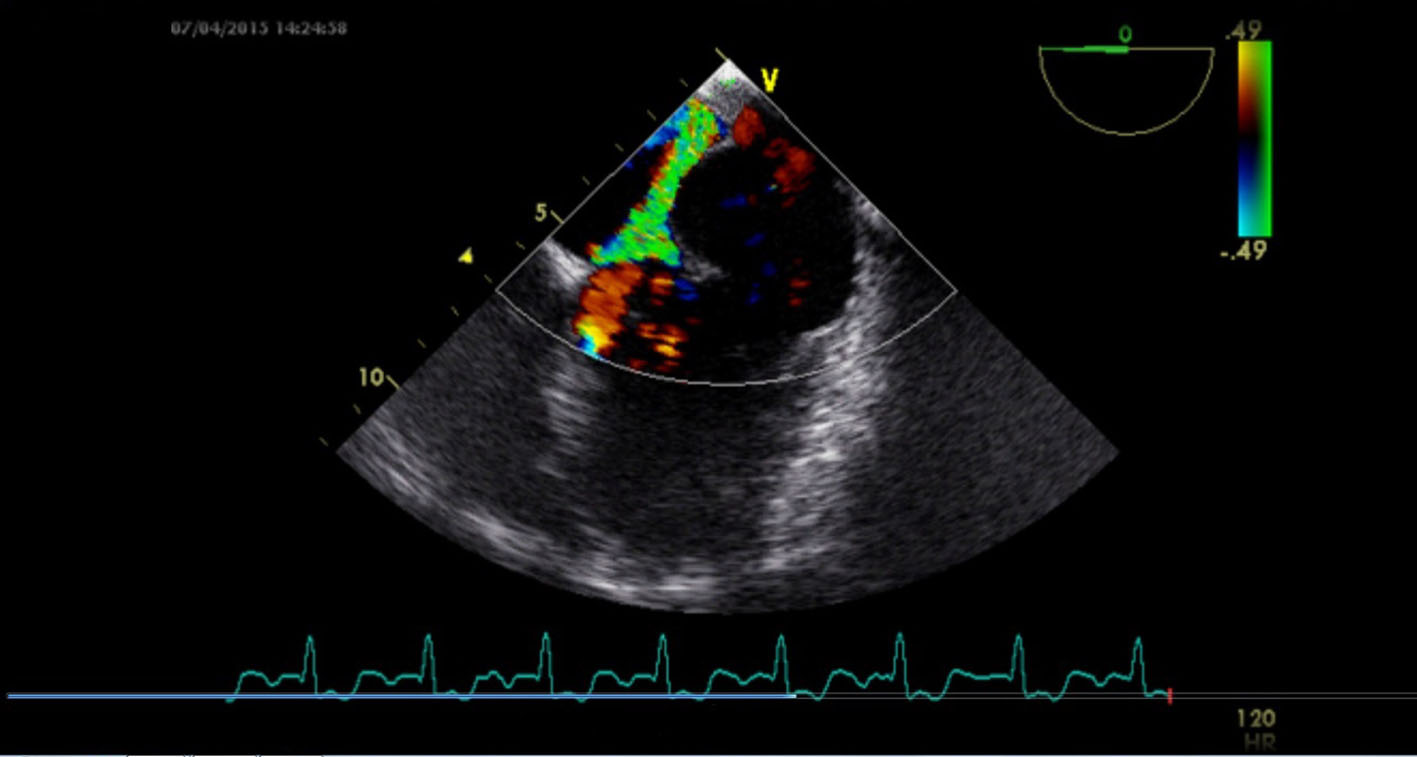 Figure 4. Transesophageal echo in four-chamber view with transducer positioned in esophagus displaying severe mitral regurgitation with an eccentric jet.