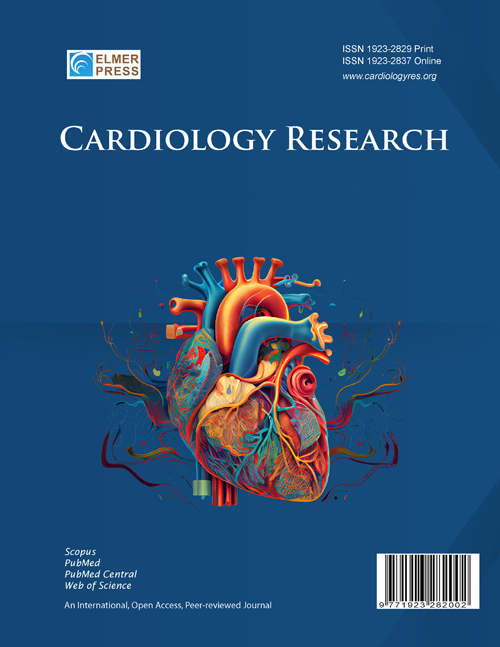 Editor-in-Chief
John Somberg, MD, Professor Emeritus of Medicine, Cardiology & Pharmacology, Rush University, USA. More...


Frequency: Bimonthly
Journal Access: Open access
ISSN-print: 1923-2829
ISSN-online: 1923-2837
Indexed and covered: Worldcat; Google Scholar; PubMed and PubMed Central; EBSCOhost; Elsevier EMBASE; Clarivate Analytics Emerging Sources Citation Index (ESCI-Web of Science).
Journal archiving and digital preservation: Portico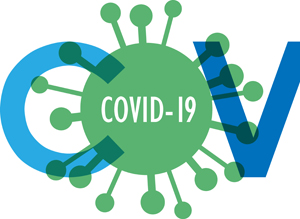 Let's Combat COVID-19 Pandemic Together
The COVID-19 outbreak presents the unprecedented challenge for world public and medical practitioners and health care providers. The Elmer Press Inc is herein to participate the combating COVID-19 through all possible efforts, as a clinical medicine publisher, we would facilitate the rapid and effective communication of management of this pandemic, we will consider submissions related to all aspects of this disease, including prevention, basic viral research, epidemiology, treatment, vaccine, fast screening, diagnosis, prognosis, etc. We will process such manuscripts in priority and publish them ASAP after peer-reviewed and accepted.
Viewpoints

Video Report

One would think with the number of cases and the number of clinical investigations underway, the issue of the effectiveness of a very old drug such as hydroxychloroquine would be resolved. However, to date the use of hydroxychloroquine in COVID-19 treatment remains highly controversial. Its use has markedly declined and some states are using medical boards to inhibit physicians from prescribing. Full Text


Early Structural Deterioration of a Sutureless Bioprosthetic Aortic Valve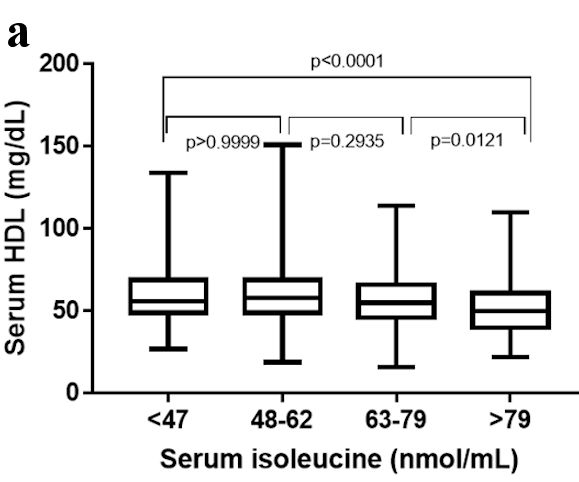 Blood Plasma Resistin and Atrial Fibrillation in Patients With Cardiovascular Disease
Atrial fibrillation (AF) affects quality of life and prognosis of patients with cardiovascular disease. Resistin plays an important role in inflammatory response to internal and external factors. The aim of this study is to evaluate the association between resistin and permanent AF (PAF) in patients with cardiovascular disease. In our study, we included 146 patients with cardiovascular disease. Plasma resistin concentrations and demographic characteristics of patients were recorded. Full Text
Peripheral Embolization of Left Ventricular Thrombus Leading to Acute Bilateral Critical Limb Ischemia: A Rare Phenomenon
Left ventricular thrombus (LVT) is a well-known complication of myocardial infarction (MI) leading to significant morbidity and mortality. LVT can also lead to systemic thromboembolic events causing threatening limb ischemia. We report a rare case of critical bilateral limb ischemia that resulted from peripheral embolization of LVT post MI, which was managed successfully by emergent surgical intervention and anticoagulation. Full Text
Vol. 11, No. 5, Oct 2020
Table of Contents
Editorial
Review
Original Article
Transcatheter Versus Surgical Aortic Valve Replacement in Renal Transplant Patients: A Meta-Analysis
Abstract HTML PDF
Tanveer Mir, Fahed Darmoch, Waqas Ullah, Yasar Sattar, Zaher Hakim, Homam Moussa Pacha, Lina Fouad, Delair Gardi, James J. Glazier, Kenton Zehr, M. Chadi Alraies
280-285
doi: https://doi.org/10.14740/cr1092
Low-Density Lipoprotein Cholesterol Targets in Patients With Coronary Heart Disease in Extremadura (Spain): LYNX Registry
Abstract HTML PDF
Jose Javier Gomez-Barrado, Paula Gomez-Turegano, Carolina Ortiz-Cortes, Jorge Vega-Fernandez, Marta Gomez-Turegano, Francisco Javier Garciperez de Vargas, Luis Enrique Lezcano Gort, Zineb Kounka, Benjamin Roque Rodriguez, David Chipayo Gonzales, Paloma Perez-Espejo, Ana Isabel Fernandez-Chamorro, Maria Beltran Moreno, Maria Jose Romero Castro, Maria Victoria Mogollon Jimenez, Gonzalo Marcos Gomez, Yolanda Porras Ramos
311-318
doi: https://doi.org/10.14740/cr1079
Short Communication
Letter to the Editor